Why Choose Powerex Enclosed Scroll Systems?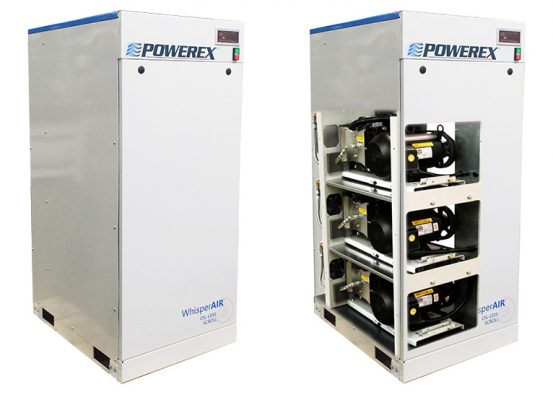 Industry-best guaranteed lead times of 2 weeks for standard models.* Get your compressor when you need it!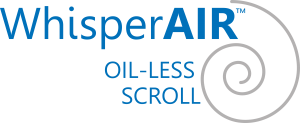 Industry-first 10HP scroll pump systems – maximum output, minimum footprint, easier maintenance
WhisperAir™ sound reduction technology allows placement near the point of use (as low as 49 dba)
Designed and Manufactured in the USA with US and imported components
Largest product range in the industry – 2HP through 60HP compressors
ISO 8573-1 Class Zero for oil content
3 year warranty on air ends
Variable Pump Drive energy-saving technology (see chart)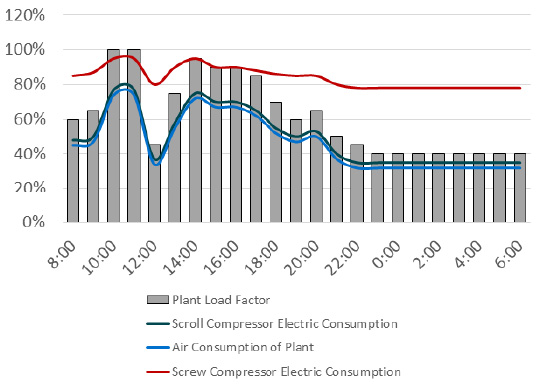 Complete laboratory and NFPA 99 Medical Air systems available with engineered air treatment packages
Learn more:
NFPA 99 Medical Enclosed Scroll Systems
Laboratory Enclosed Scroll Systems
Industrial Enclosed Scroll Systems
Contact your Powerex sales representative for pricing and options!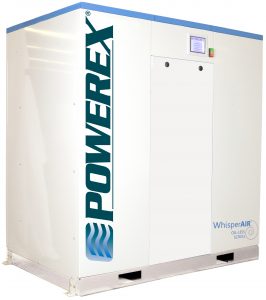 Powerex oil-less scroll systems are a perfect fit for any healthcare (medical breathing air, sterilizers), laboratory, industrial, environmental, gas generation, food/beverage, pharmaceutical, textile, semiconductor, Grade D breathing air, medical device manufacturing, or any other application where oil-less compressed air is required.
*SET30B systems can ship in 3 days when ordered through the new Quick Ship program. Customized system lead times will be longer than 2 weeks.